January 15th Peggy performs at the München Filmball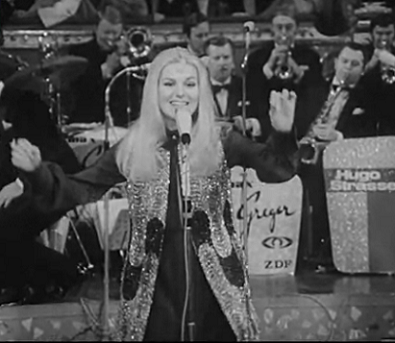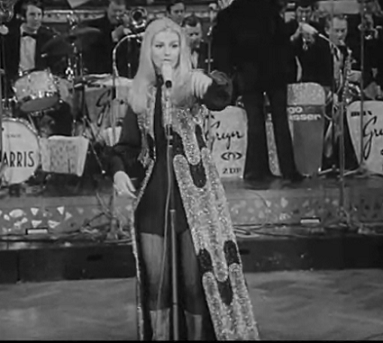 January 22nd Feature on Peggy in the magazine Sankt Pauli nachrichten

February Peggy is a guest on HR's Hessische Fastnacht show.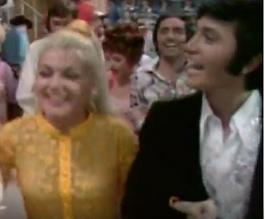 February The Magazine Automaten Markt covers the release of Einmal verliebt - immer verliebt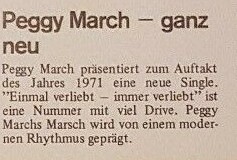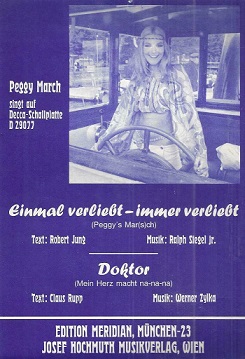 March 2nd Feature on Peggy in the listings magazine Bravo Nr. 10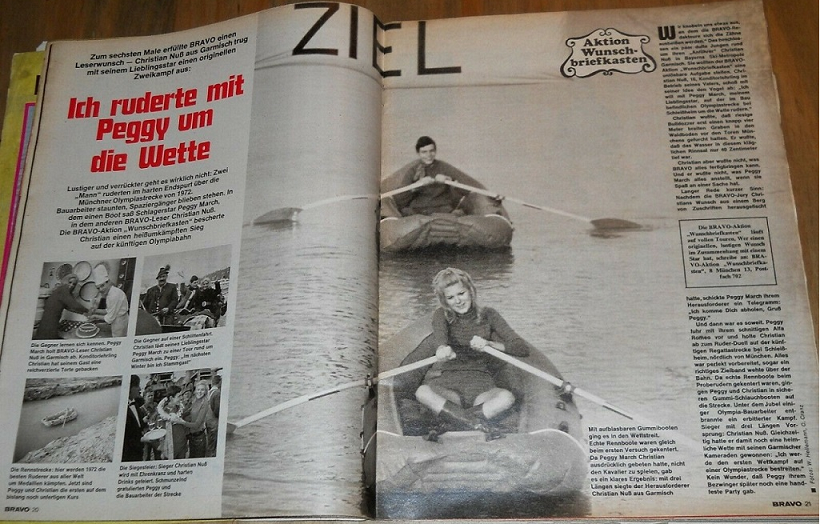 March 2nd Appears on the TV Music show Die Drehscheibe
March 7th Feature on Peggy in the German Press.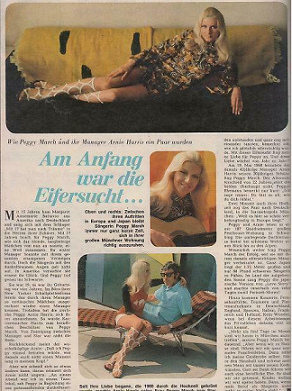 March 20th Peggy appears on the ZDF Hitparade
March Feature on Peggy in the Magazine Neue Stafette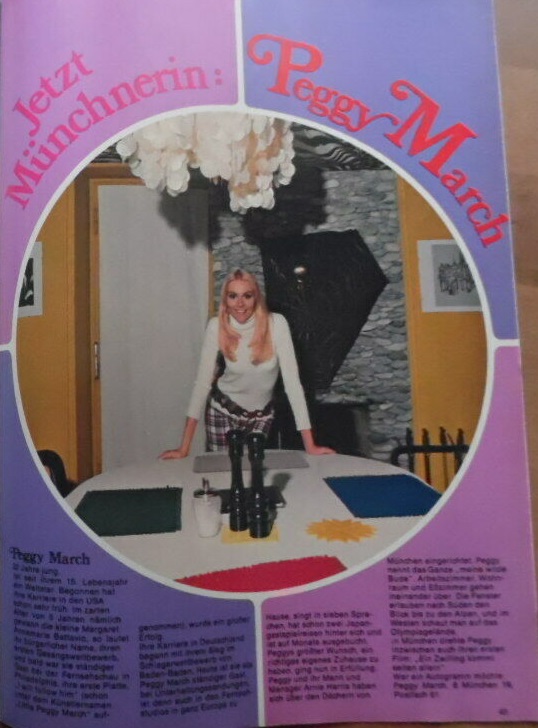 March 29th Bravo Nr 14 has two items on Peggy. One talks about Peggy learning to speak Japanese and the other predicts Einmal verleibt, immer verleibt will be a success



April 17th Peggy appears on the ZDF Hitparade. The video below Is a super 8 recording from the Dress Rehearsal (silent film)

April 20th Mein Leben in Deutschland video shown on TV

April Einmal verleibt, immer verleibt is doing well in Germany and Italy.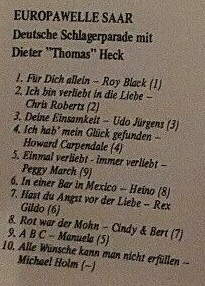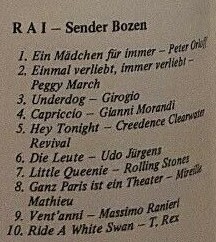 May 1st Malcolm Davies from Tokyo for Billboard writes "Aoyama Music Promotion is releasing "Love Story" by Peggy March in Japanese and English".
May 5th Report on the fashion of stars in the magazine Praline.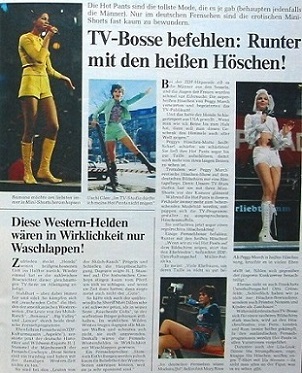 May 15th from Tokyo for Billboard in the 'Music Capitals of the World' section writes "... Also on Denon, an LP by Peggy March entitled "Love Story" has been released in connection with her current tour of major Japanese cities..." Walther Mallin reporting from Hamburg, also in the 'Music Capitals of the World' section reports "... Peggy March recorded 15 TV programs in Japan at the end of April...".
May 20th Peggy sings Doktor on the 90 minute TV Special Eine Welt voll Musik hosted by Helmut Zacharias.
June 6th Sing, wenn du glücklich bist and Lieben schöner als träumen are recorded in Munich.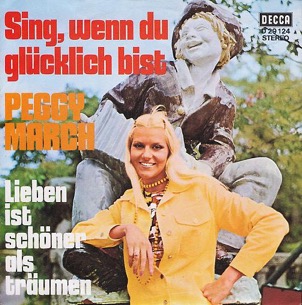 This video of Peggy singing Abanda and Lieben schöner als träumen is probably from summer 1971

June 5th Peggy is one of the artists performing at the Stadthalle Moosburg in the Tanzparty am Samstagsabend show for Bavarian Radio.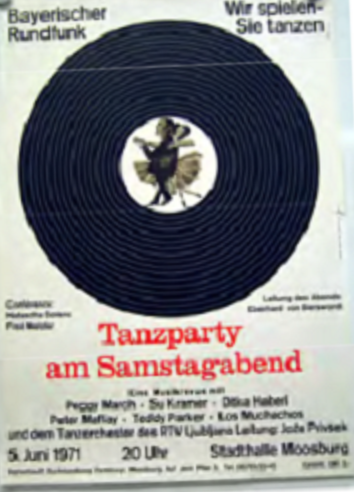 June 18th Peggy's song I Will Follow Him is used in the Film The Neon Palace
June 24th 23rd Anniversary of the start of the Berlin Airlift. Photo below taken by Hal Maynard of the USAF. Peggy is inside the nacelle of a C-5 Galaxy at Berlin's Tempelhof Airport.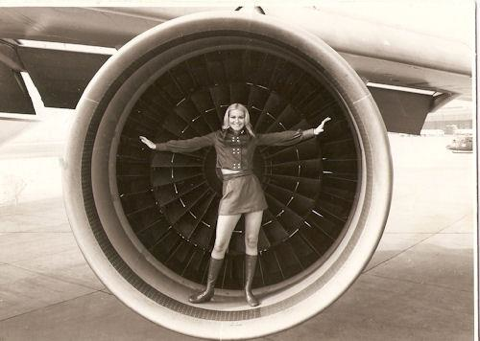 July 10th Article in Sexy with the title Arnie, komm, wir machen Budenzauber
July 10th Peggy is a guest on the popular sports programme Das aktuelle Sportstudio. Peggy hands over a cheque for the sale of the Sporthilfe LP and performs Sing, wenn du glücklich bist
July Peggy is on the cover of a TV listings magazine.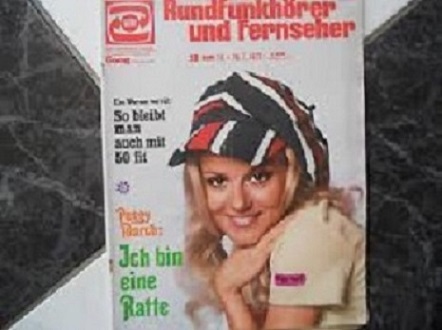 July 28th Feature on Peggy and Arnie in the Magazine Sexy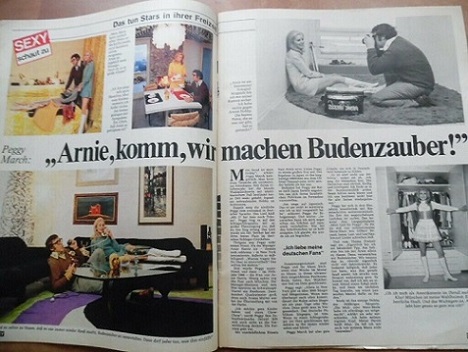 August 18th Sing, wenn du glücklich bist reaches No 35 on the German Charts and is in the charts for a total of 4 weeks.
August 28th Billboard reports in an item titled "Top Artists On German TV Hamburg" (that) "West Germany's ZDF TV station is to present a series of major TV shows - starring leading television personalities this fall. The shows will star Vicco Torriani, Roy Black and Udo Jurgens... Torriani's show will feature Peggy March, Cliff Richard, Curd Jurgens and, of course, Black himself. Peter Alexander and Chris Howland will also appear."
September 1st Appears on the TV Music show Die Drehscheibe.
September 20th Peggy appears at the Ockoberfest

September A recipe from Peggy in the magazine Neue Post. Below this is a cartoon of Peggy by illustrator Lutz Backes who drew celebrities playing the lottery.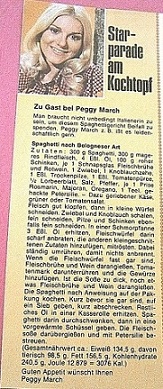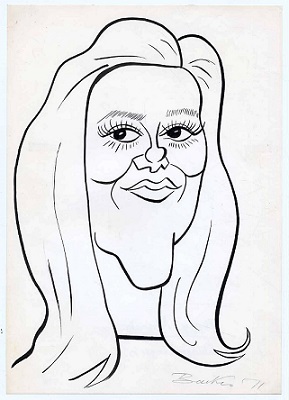 September 27th Peggy is a guest on the German TV show* Max Greger in Berlin*
October 4th Peggy is the star guest of the opening event Hallo Partner- danke schön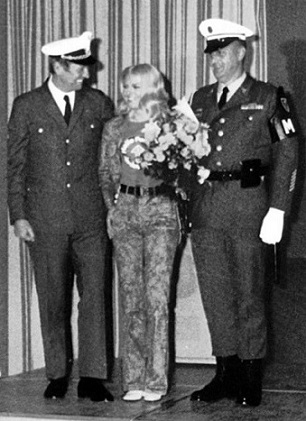 Hallo Partner released for the German Highway Commisson TST77148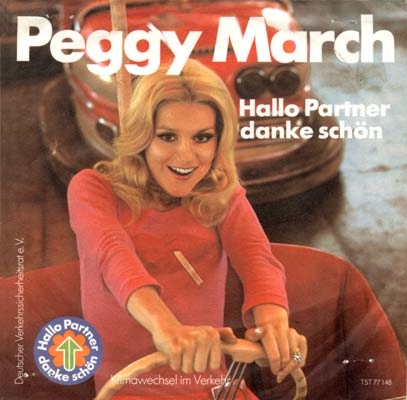 October 7th Peggy is a guest in the TV show Die Vico Torriani Show
October 18th Appears in Musik aus Studio B and sings Doktor. Image below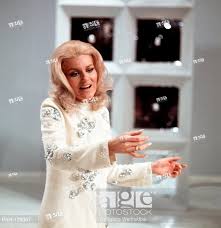 November 8th Peggy (and Arnie Harris) are guests on the German TV game show Sie und er I'm Kreuzverhor
November 22nd Peggy is a guest on the German TV show Max Greger in Berlin - video below
November 28th Appears in the TV show Peter Alexander präsentiert Spezialitäten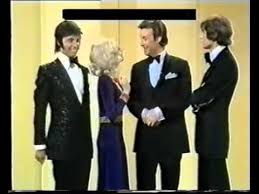 November Travels to Zurich for a TV show - photo below of her arrival.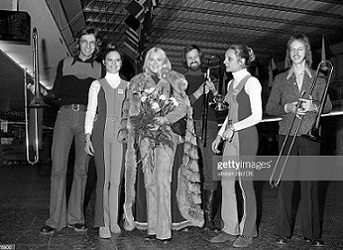 December 3rd Peggy is a guest in the show Stars in der Menege (This was transmitted on 3rd January 1972)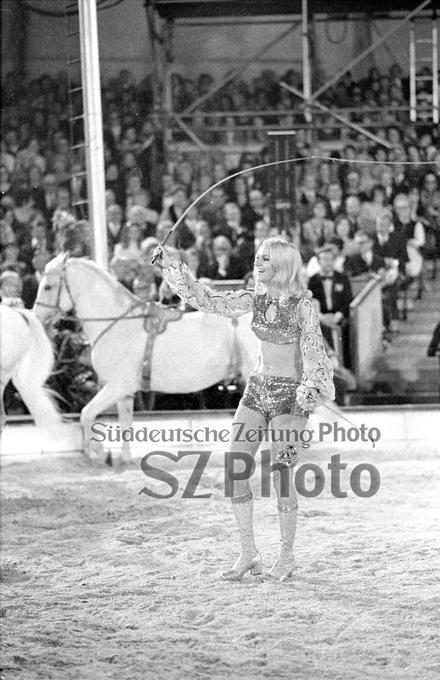 December 11th Billboard reports, in the article 'RADIO-TV COVERS MUSIC FULLY', that "...Foreign entertainers who appear live on Japan-filmed tape are usually given nothing more than a pearl necklace or some other trinket as payment. Still, the use of television in the promotion of a foreign artist is very effective in creating demand for records and concert tickets, as The Osmonds, Peggy March, Pat Boone, David and Hedva from Israel and many others can verify."
December 16th Distributes gifts at the VII Corps Christmas party for orphans held at Kelley Barracks Stuttgart. (Photo below). Doug Hawk, an enlisted man working in the public information office at Kelley Barracks, VII Corps Headquarters was supposed to interview Peggy for the Corps newspaper. However a thoughtless officer insulted her because she was wearing a red, white and blue striped pant suit. Peggy is reported to have been understandably annoyed. Peggy remembers the outfit well but can't recall the insult. If insulted Peggy says that she would have got annoyed.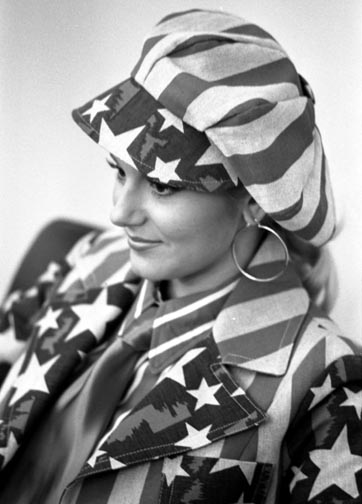 December 18th Ich weiss, ich verlieb mich noch heute in dich and Sonne und Weine are recorded in Munich.
Sing, Wenn Du Glücklich Bist appears on the compilation LP Gala-Show Der Stars 2 Telefunken - S 14 640-P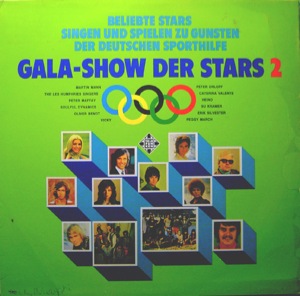 The LP Love Story is released in Japan under the Denon label CD-7012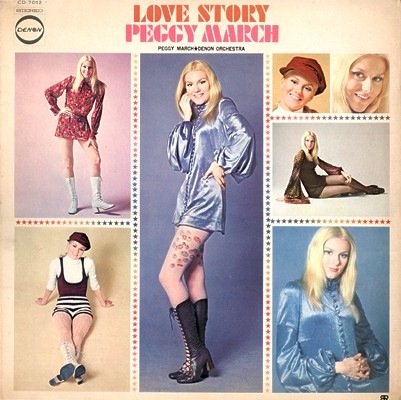 December 28th Appears as herself in Das Haut den Starksten Zwillig um. Two stills from the film are below together with the poster. The video extract from the film is Peggy singing Doctor.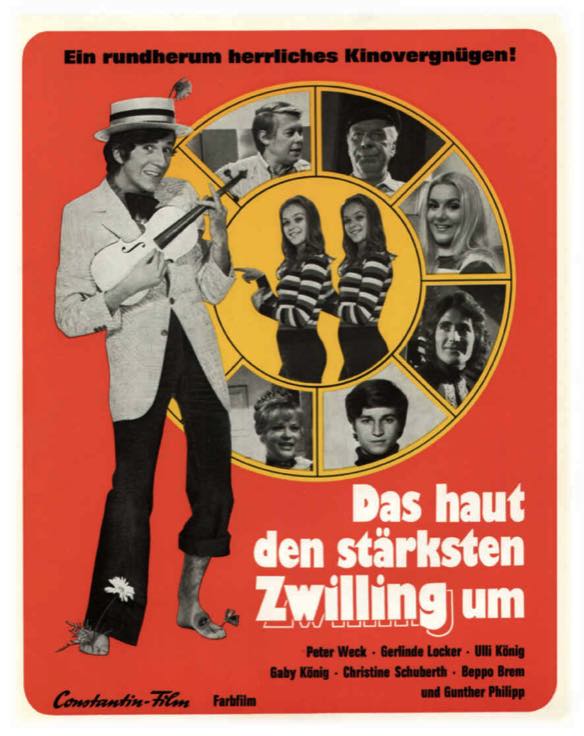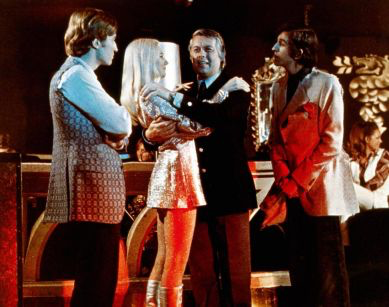 A sample of Peggy's fan mail