March 8th Receives Birthday greetings from WestfalTV (Item starts at 6min14s)
March 16th Peggy appears briefly on her Number 1 fan's (Andreas Zaron) YouTube video Kuss Mich Bis Es Grun Wird - she appears at 2:56
April 2nd Nightdance records announce "... our album with Peggy March is finally being released on DA-Music in Germany, Austria & Switzerland on April 20 in a new edition, including new tracks "Tell The Night", and two duets with José Hoebee (of Dutch girl group LUV'): "I Will Follow Him" (a remake of Peggy's US #1 hit) and "My Christmas Wish" - the latter a duet with Andreas Zaron.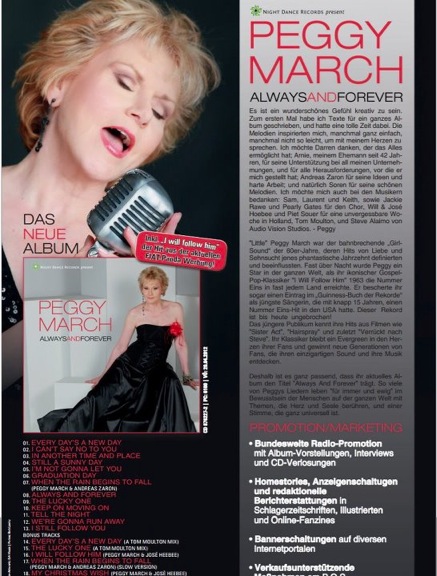 April 12th The new edition of Always and Forever is listed on Amazon.de (ASIN: B007KKKCZG)
April 13th Photo below from the Der Grosse hr4 Fruhlingsball rehersal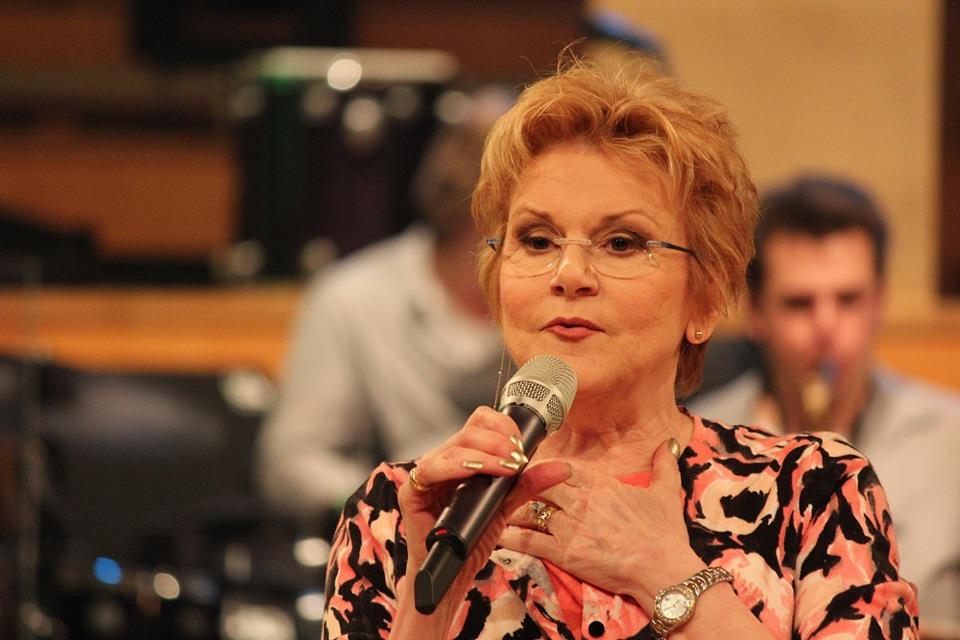 April 14th Peggy performs at the Der Grosse hr4 Fruhlingsball. Report by Richard Englehardt.

I was quite surprised, as I arrived at HR studio, that someone was selling tickets! (Richard was surprised because the show was sold out weeks in advance and he was on the wait list for an additional returned ticket.) Studio 1 had been packed, nearly to its capacity of 568 people. People from all walks of life - gave the studio quite a bit of colour. 18.30h the germans started on time.... a bit of this - a bit of that and a great big band with approx. 20 members giving their best. The guest-star Peggy has been introduced via two big video-screens, using material of Peggy's 1 hour TV-show - in Berlin - I guess 1972 (1970). 3.1/2 hrs later, she made up for the waiting time, filled the studio with warmth, walking though the audience, giving us a medley of her German greatest hits. People were smiling, singing along and Peggy had time and space for a few stories like when mini-skirts were in - she referred to the following picture Richard Engelhardt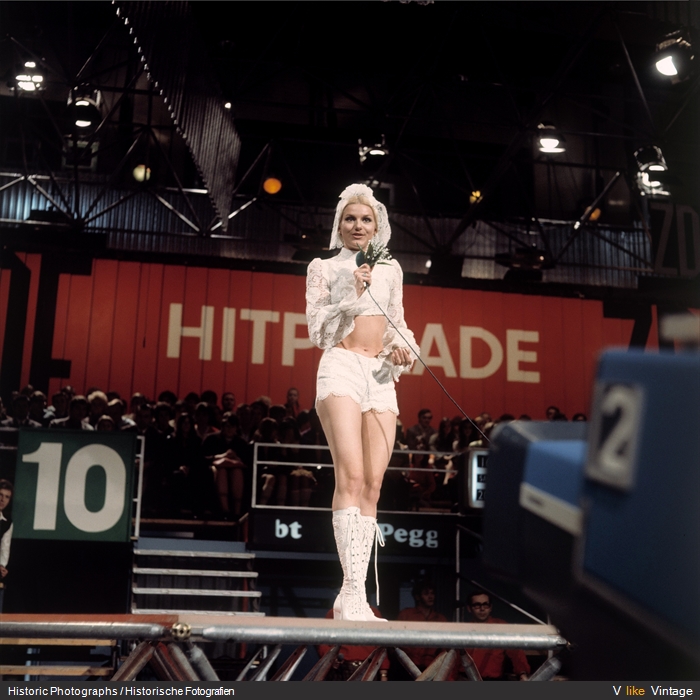 Peggy sang I Will Follow Him and then she presented her new album for Germany, performing - Always and Forever. The audience went very quiet, as it was, more or less, - a capella - followed by full a capella - Mit 17 hat Man Noch Traume. By that time everybody had "goose-pimples" - in German you get a "perm". What a great voice, heaven knows, were she gets the power from! All in all a great performance, topping it with a song from the musical "Elizabeth" - Ich Gehoere Nur Mir - I only belong to myself. So I did meet "Lady Music", addressing her as "Mrs. Harris" - 40 years later... a good soul - I would say, wishing and hoping, that we'll hear much more in the future ahead! I would particularly like to thank her husband Arnie, who didn't come along to Germany, as without his work, none of us would have been possible. P.S. - i'm not a camera-man pictures below Richard Engelhardt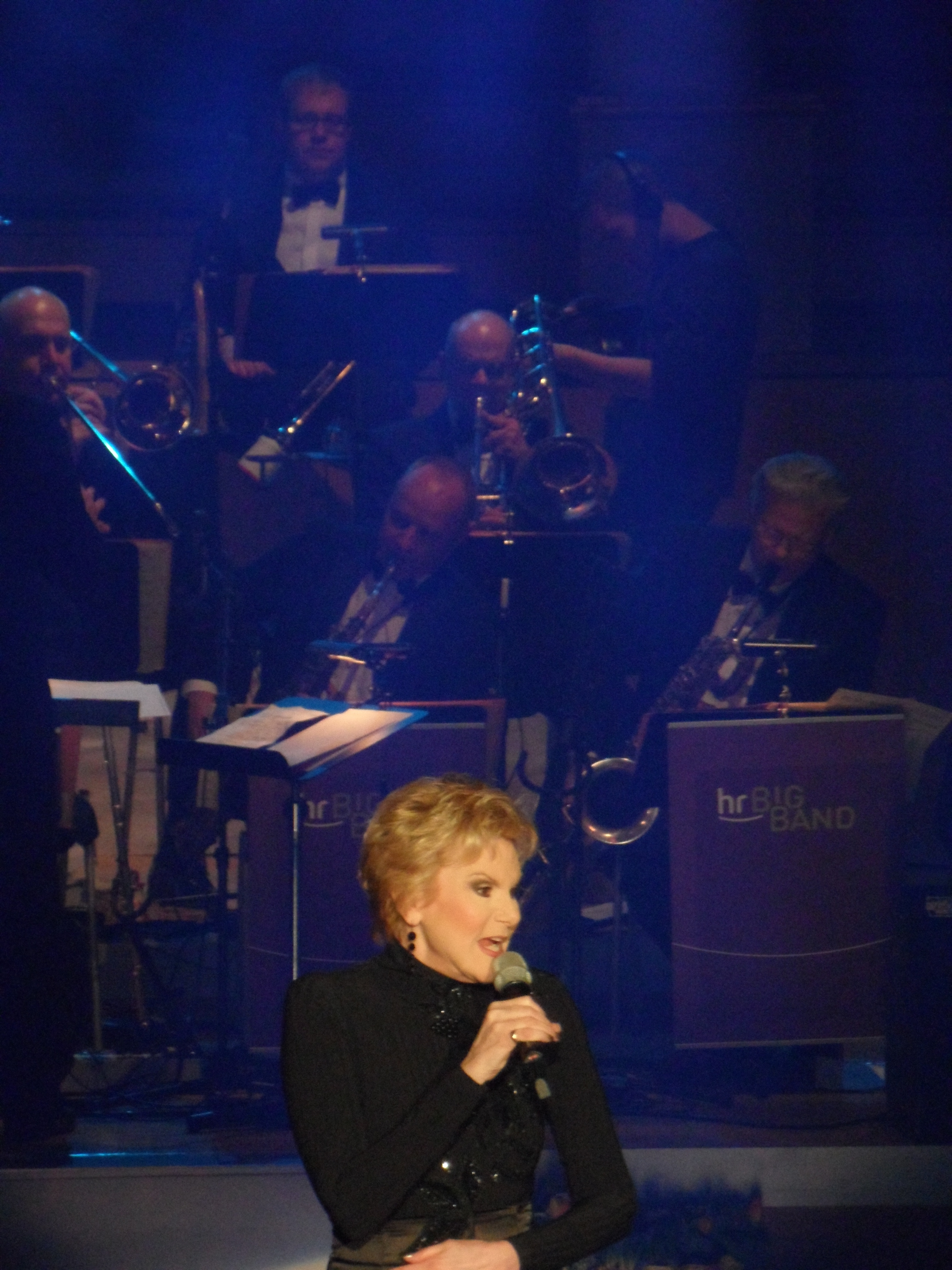 Below Peggy with Andreas Zaron and show host Dieter Voss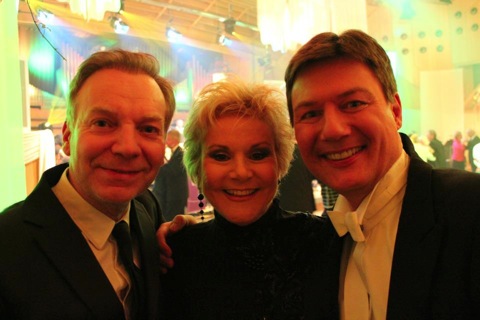 April 15th Performs in a charity concert alongside Johannes Kalpers, Angelika Milster, and Andreas Zaron. This concert was broadcast by SWR4 on the 23rd April.
April 16th Interviewed by Dutch TV. along with José Hoebee. promoting their new version of Always and Forever.
April 18th Peggy and Andreas Zaron are interviewed by SWR4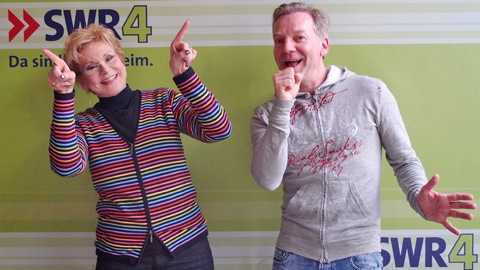 April 20th The new version of Always and Forever is released. Below are photos of Peggy and José Hoebee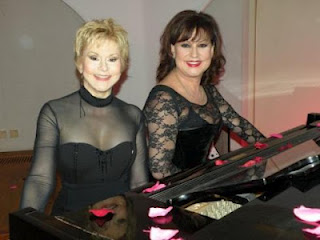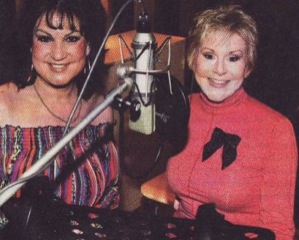 April 25th Peggy in Heidelberg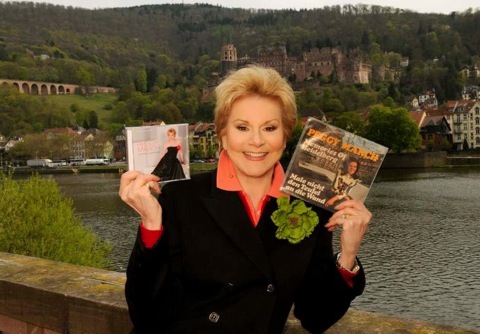 May 6th New promotional video of Peggy and José Hoebee singing I Will Follow Him - this is very very well done. i
May 23rd Peggy performed at the Hard Rock Hotel and Casino Florida in Bowzer's ROCK 'N' ROLL PARTY.
May 31st Photo of Peggy performing at the Seminole Hard Rock Hotel and Casino Florida in Bowzer's ROCK 'N' ROLL PARTY. Peggy told me 'I did the Theme from Bandstand together with Rock around the Clock...Bridge over troubled water, and of course, I will follow him.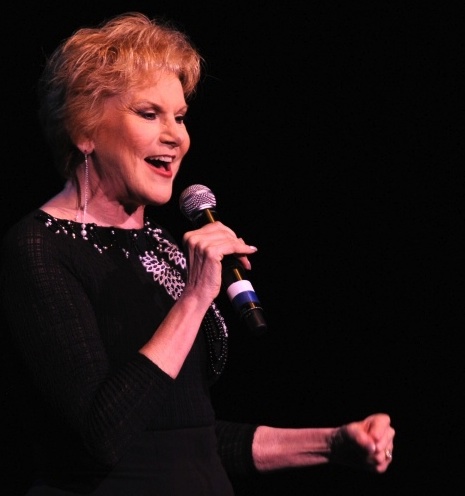 June 3rd Peggy appeared at the Amphitheatre, Hersheypark, PA on August 5th again in Bowzer's ROCK 'N' ROLL PARTY.
June 24th Peggy performs two 40 minute routines at The Villages, Florida. Songs include Always and Forever and I Will Follow Him.
August 5th performed at the at the Amphitheatre, Hersheypark, PA in Bowzer's ROCK 'N' ROLL PARTY.
October 13th Peggy performed in two shows in the 'Fall Doo Wop Cavalcade' at the American Music Theatre, Lancaster PA. Peggy reported that both shows were sold out and that she had a great trip.
November 17th Peggy attended the funeral of her mother Margaret R. Battavio (d. 13th November) in Lansdale.
November 18th Night Dance Records release My Christmas Wish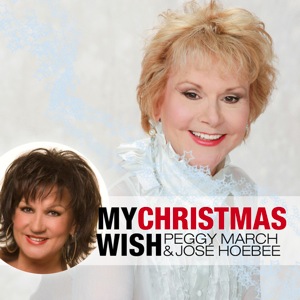 December 9th Peggy performed at the Hayes Hall, Philharmonic Center for the Arts Naples, Florida. She is one of the performers in BOWZER'S ROCK 'N' ROLL HOLIDAY PARTY. She reports "The Naples event went well, and YES I finished my routine with IWFH".
December 25th Watched the film Les Miserables in Fort Lauderdale.