2019 January 10th Peggy leaves for her trip to Germany to complete the song recording for her new album.
2019 January 13th Peggy performs at the 2018 Smago awards ceremony and has a Hand cast for the Fernweh-park collection.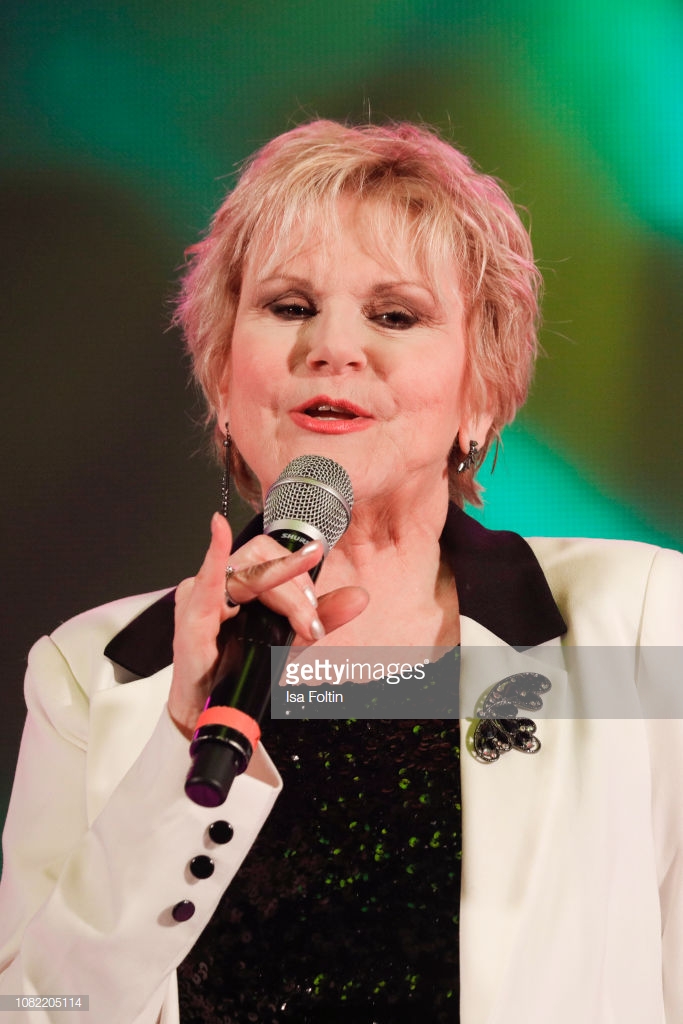 January Peggy is interviewed by Gute Laune (also with Graham Bonney)

January Peggy is interviewed by radio B2
2019 February 24th - 3rd March Peggy performed on another Rocky and the Rollers cruise to the Caribbean.
2019 March 8th Peggy enjoyed an ice-cream at her favourite parlour. She really enjoyed this because she has missed her last couple of Birthday treats.
2019 March 17th Peggy appeared in Rocky's Rock and Roll Party at The Villages, Florida. This was an Italian night with all the artists of Italian extraction.
2019 April 2nd Peggy was in the Lady Legends of the 60s show at the Villages , Florida.
2019 April 27th Billboard has a long article by Fred Bronson about Peggy
2019 May 3rd Peggy leaves for her German trip.
2019 May 12th Peggy performs on Die gross Show zum Muttertag hosted by Stefanie Hertel. The video below is from this show and the guitar is played by Graham Bonney.
2019 May 25th Private Gala Performance. GALA- 50JAHRE PRINTSERVICE GMBH
2019 May 31st Peggy's German agents set up a new Facebook site.
2019 June 18th/19th A film crew from ZDF film Peggy at her house and on the beach.
2019 June 26th Peggy leaves for a trip to Germany to promote the new release.
2019 June 28th Peggy is a guest on the MDR Riverboat evening show
2019 June/July The June /July edition of Stadlpost have a feature on Peggy Die Magie der natur mach sie so stark
2019 July 6th Peggy is featured on the ARD Das Erste Brisant show Peggy March zu Besuch in Hamburg
2019 July 9th Peggy is on the MDR Wiedersehen macht Freunde show
2019 July 11th Peggy's new album Man its nie zu alt fur Traume is released. This is accompanied by a promotional video.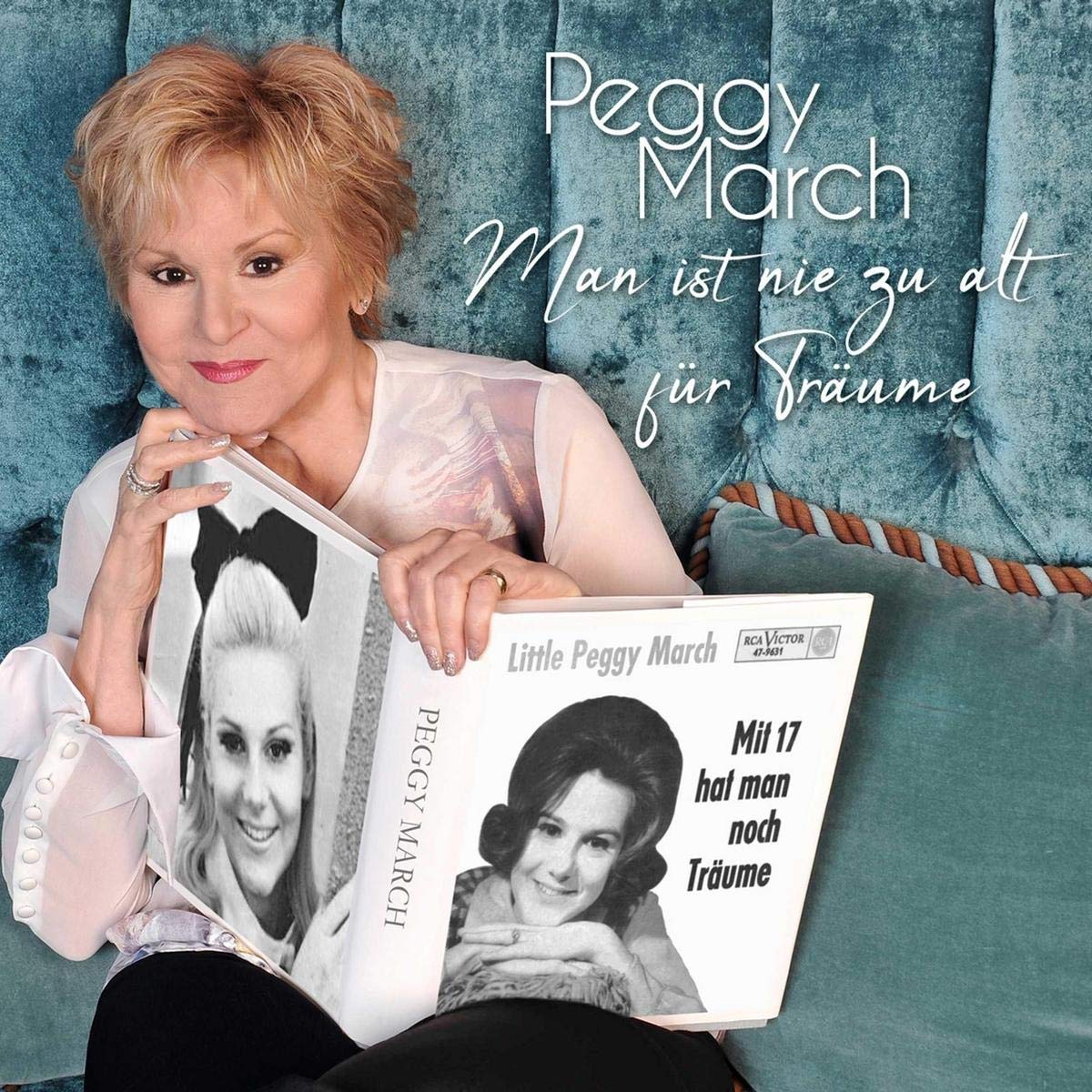 2019 July 16th Peggy is interviewed by SR3
2019 July 23rd Peggy is interviewed by Radio Schlagerparadies
2019 July 28th Peggy is a guest on ARD's Immer wieder sontags show
2019 July 30th Peggy is interviewed on MDR Mediatek show
2019 July 31st Peggy is interviewed on the ZDF show Volle Kanne
2019 August 1st Peggy returns to Florida.
2019 October 7th Peggy leaves for her Autumn trip to Germany
2019 October 18th Peggy appears on the TV show Bad Vibel - Private Gala.
2019 October 19th Peggy is a guest on SWR show Schlager spass mit Andy Borg
2019 October 21st -28th Schlager Legenden Tour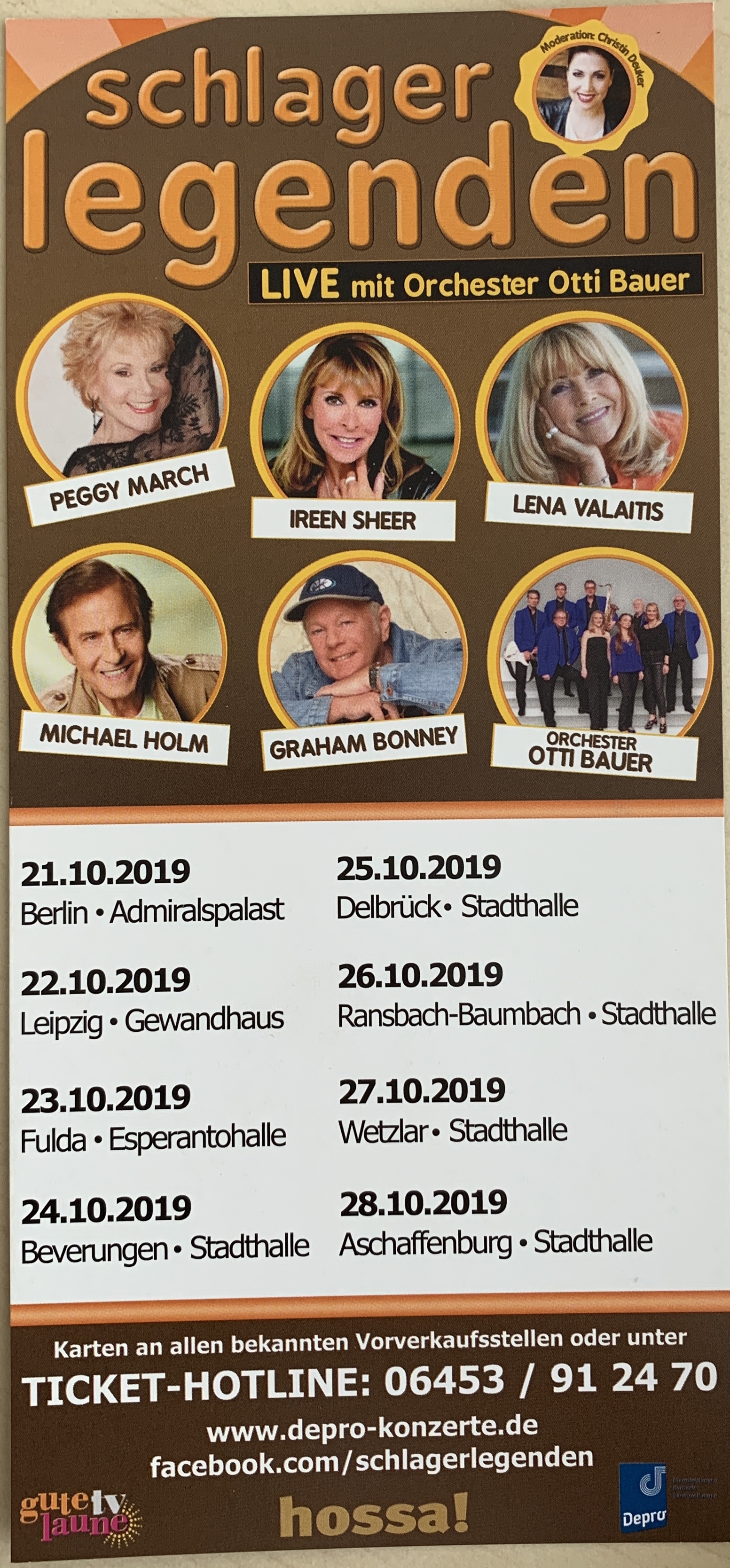 2019 October 21st Schlager Legenden show in Berlin Admiralspalast
2019 October 22nd Schlager Legenden show in Leipzig Gewandhaus
2019 October 23rd Schlager Legenden show in Fulda Esperantohalle
2019 October 24th Schlager Legenden show in Beverungen Stadthalle
2019 October 25th Schlager Legenden show in Delbrück Stadthalle
2019 October 26th Schlager Legenden show in Ransbach-Baumbach Stadthalle
2019 October 27th Schlager Legenden show in Wetzlar Stadthalle
2019 October 28th Schlager Legenden show in Aschaffenburg Stadthalle. (After show photo below with Website contributor Richard Engelhardt)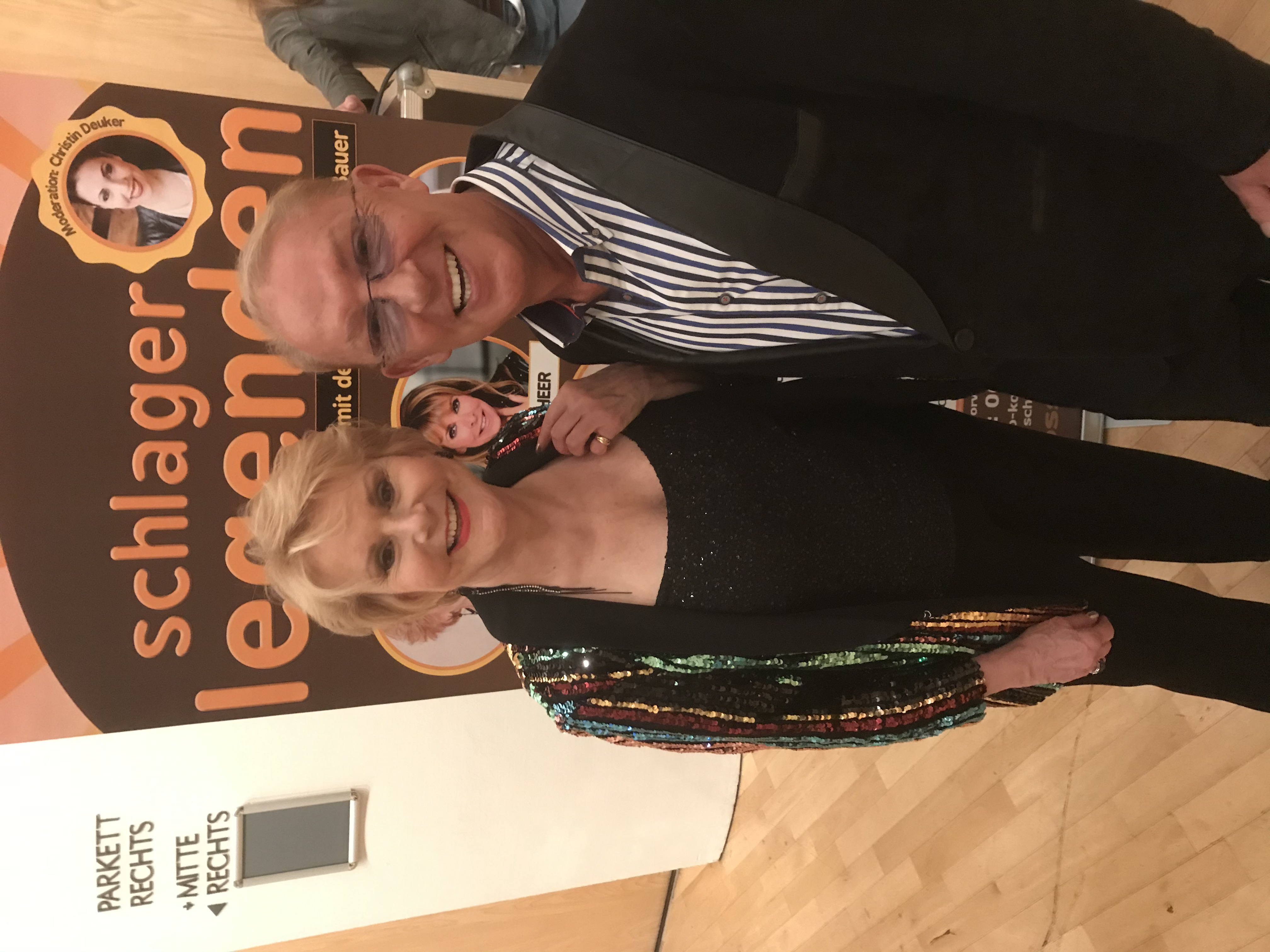 2019 November 1st Peggy returns home to Florida.
2019 November 9th Peggy is a guest on the SWR talk show Talk am See broadcast 20.15 - 22.15 (This show was recorded in May)
2019 November 9th - 17th Peggy performed on another * ocky and The Rollers* Cruise to the Caribbean. (Photos below)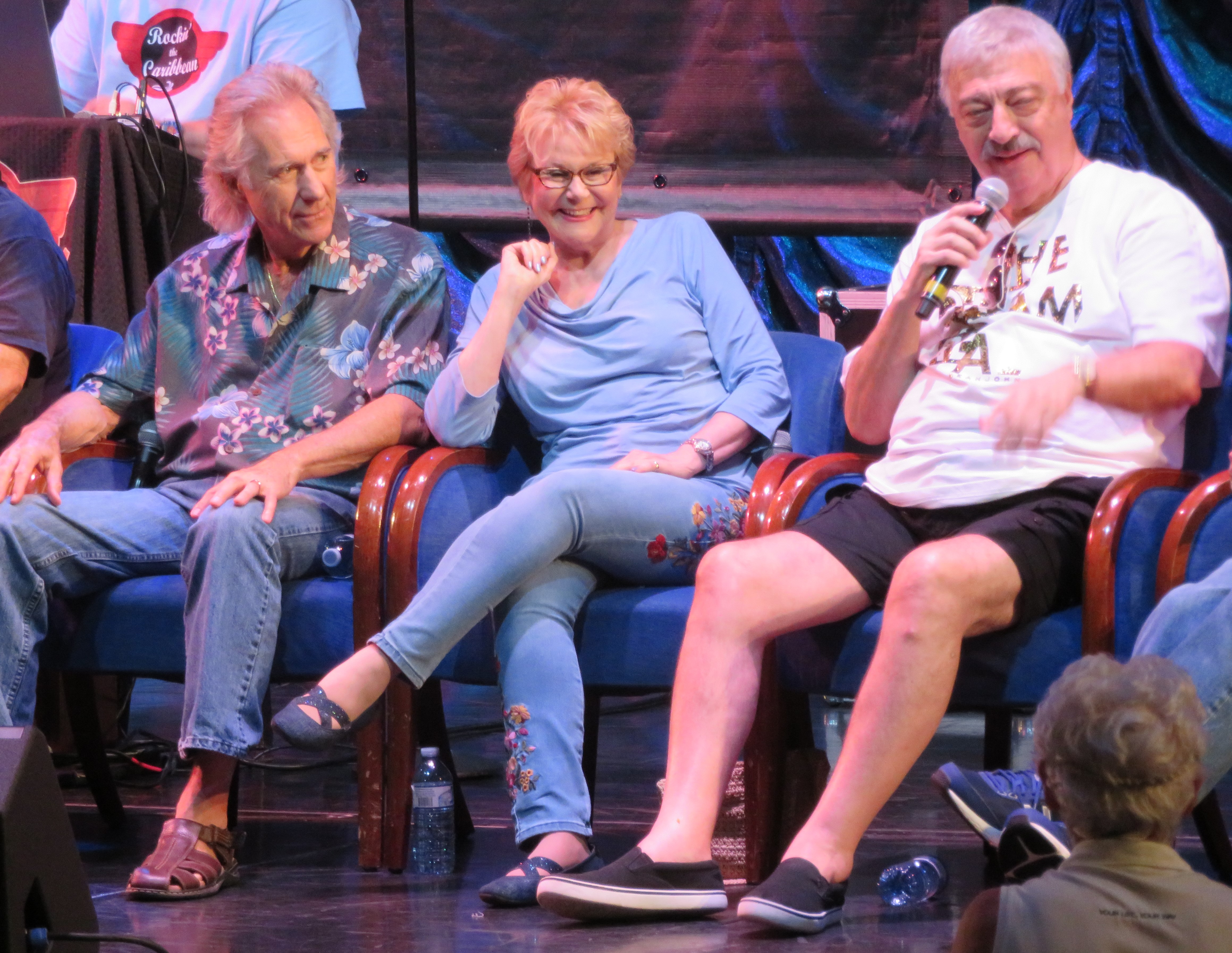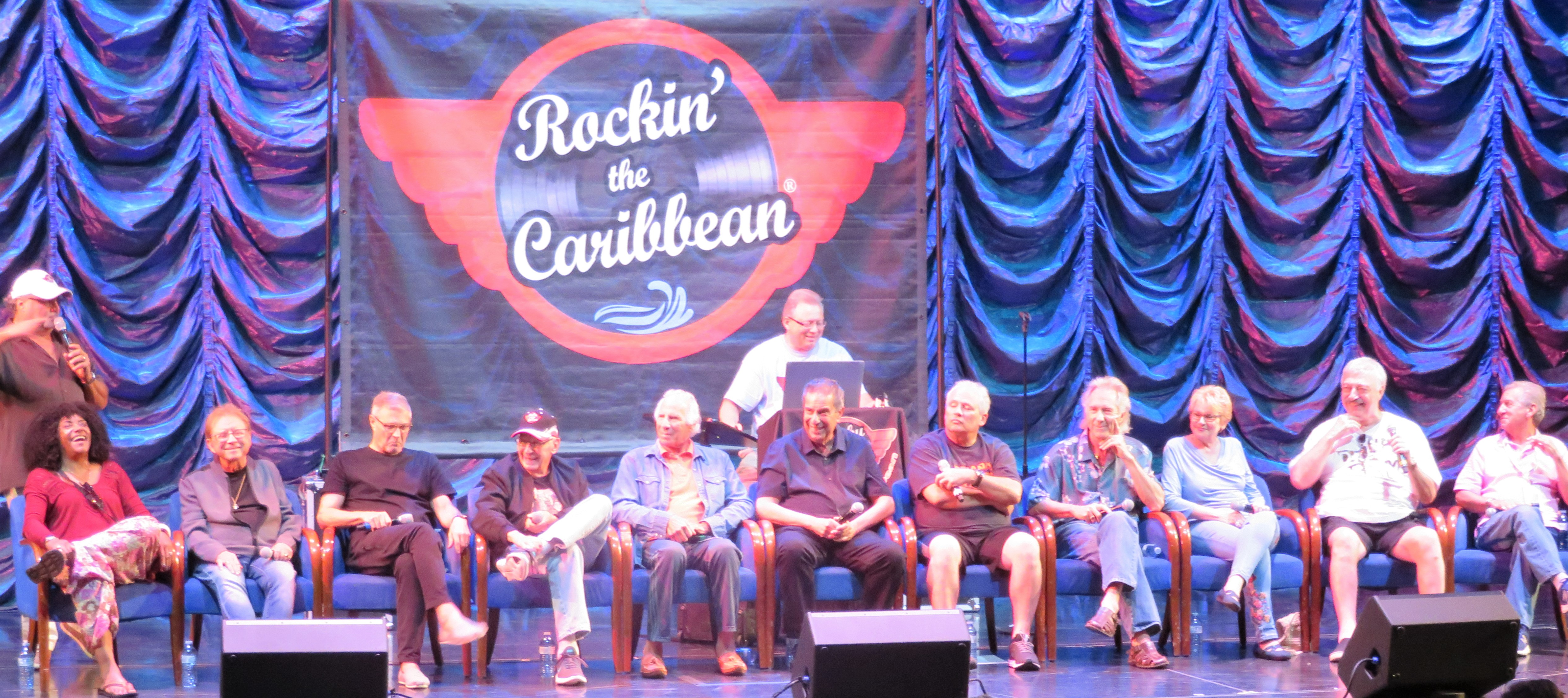 2019 December 18th Peggy starts rehearsals in Bangkok
2019 December 21st Peggy appeared with Brian Hyland in a show at the Thailand Cultural Centre Bangkok. The audience was 1600 of mixed ages and Peggy sang for about 60 minutes.(photo from show below)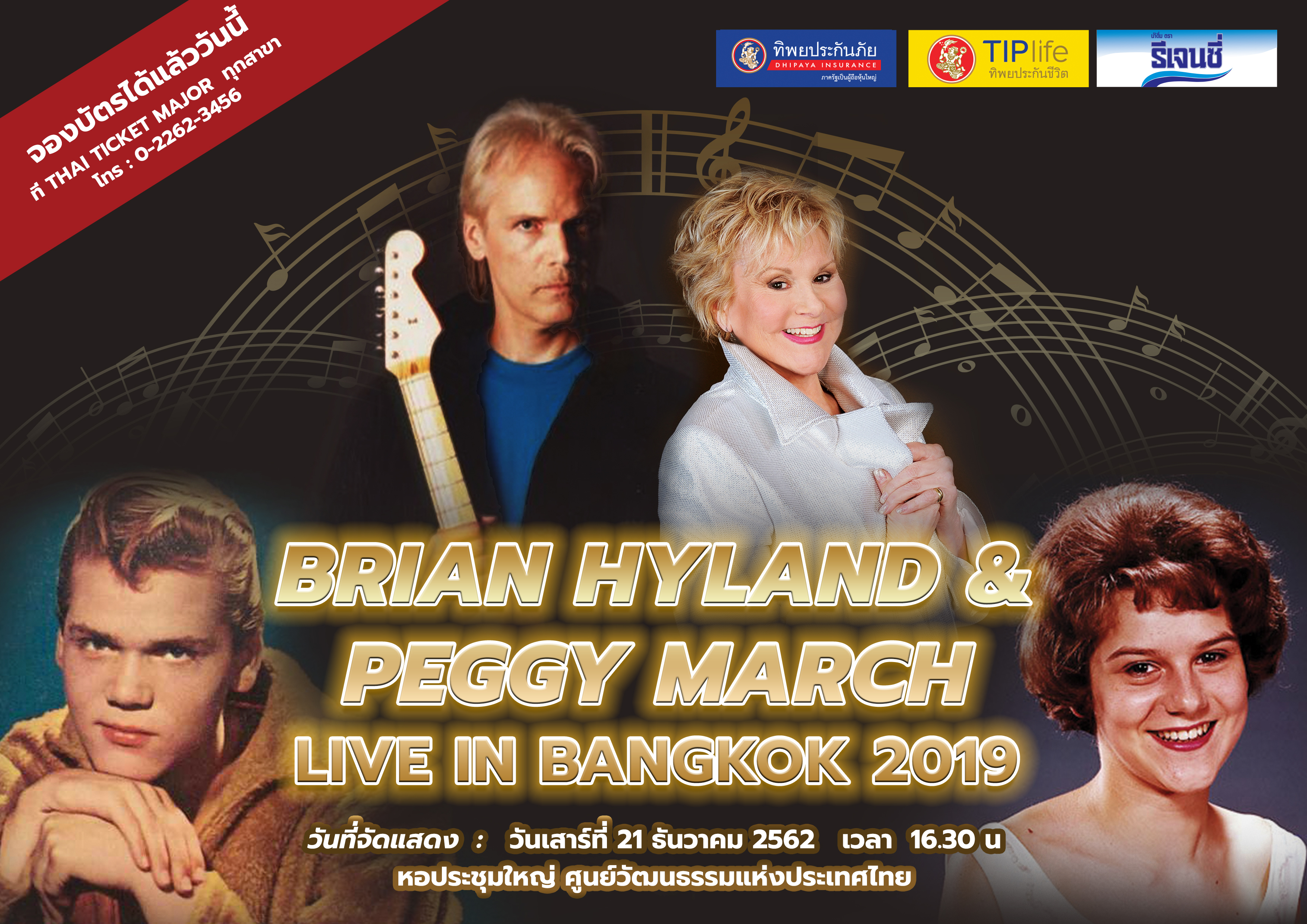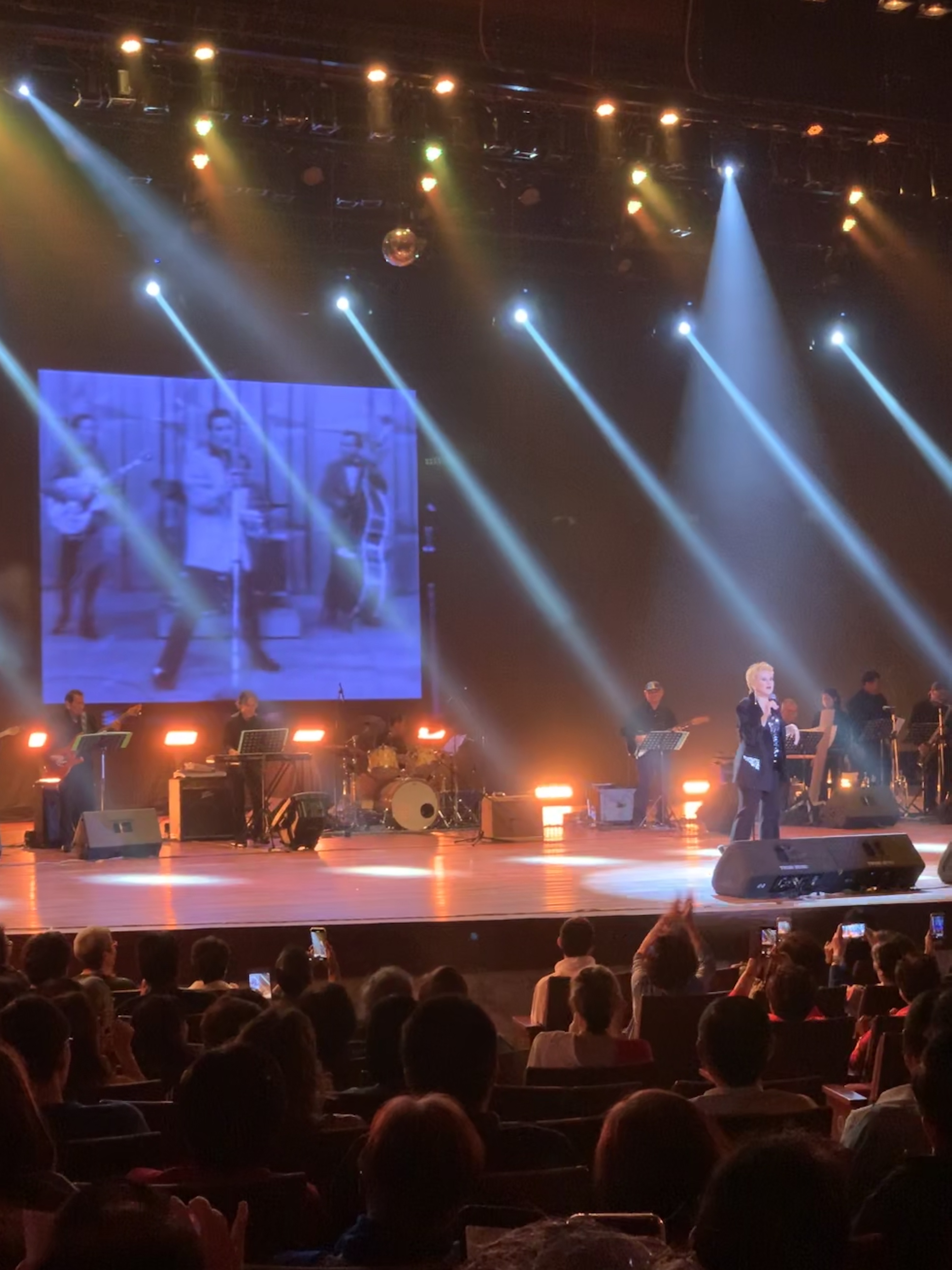 2019 December 22nd Peggy goes sightseeing in Bangkok. Photo with Bryan Hyland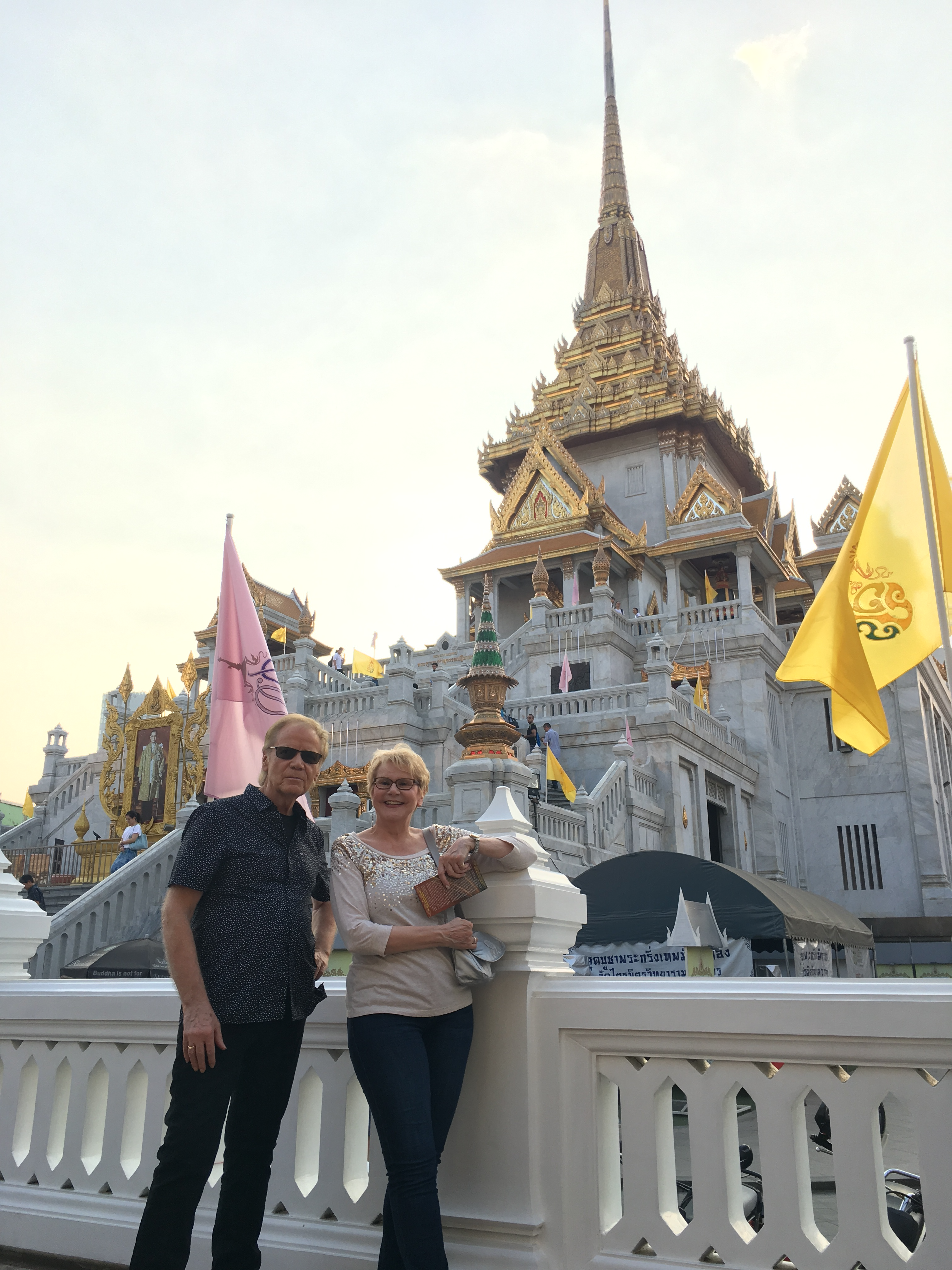 2019 December 24th Peggy leaves Thailand